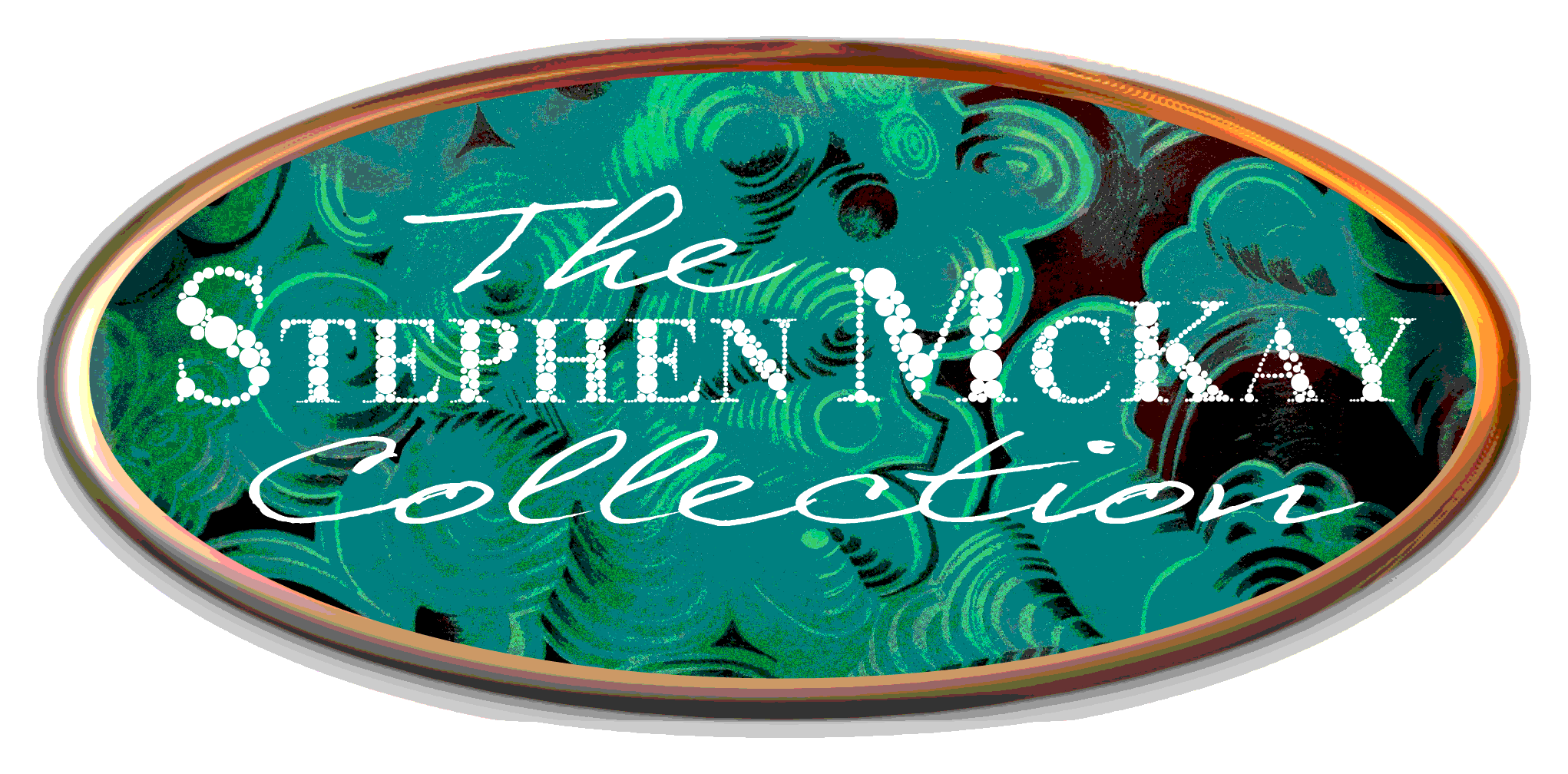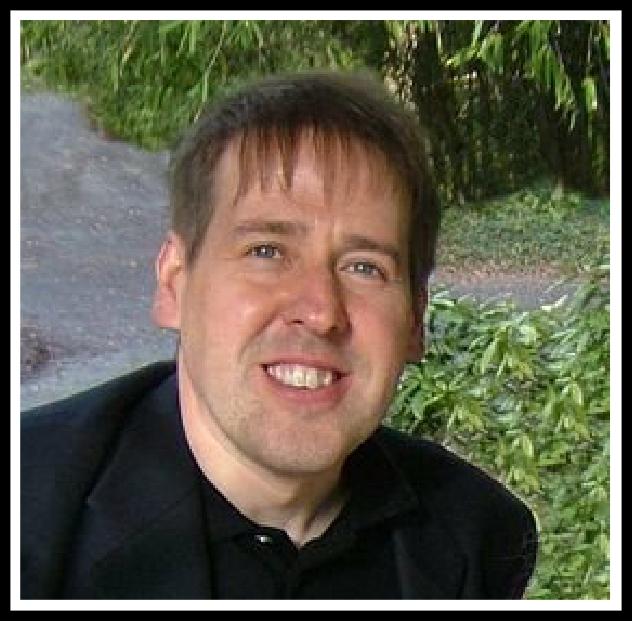 A chance discovery in 1993 resulted in years of research for author Stephen McKay.
His quest to find examples of one rare Portmeirion design lead to years of investigations into the history of Portmeirion Pottery and the work of Susan Williams-Ellis, the acquisition of the largest private collection of Portmeirion designs and the publication of the most authoritative guide to Portmeirion Pottery!
Stephen McKay came to Portmeirion Pottery through an interest in the classic British television series 'The Prisoner', which was filmed in Portmeirion village in the 1960's. Stephen first visited Portmeirion village in 1985 to attend a 'Prisoner Convention' with his friends from Sheffield to enjoy a week in The Village and to sell their magazine 'Timescreen' - The magazine of British Telefantasy. It was at another Prisoner Convention some years later, that Stephen met his partner Janet Fishwick. The couple set up home together in Liverpool, where they continued their interest in 'Portmeiriana' - all things Portmeirion, a term coined by Stephen. Whilst researching the history of the Liverpool Sailors' Home for a Liverpool-based 'Prisoner' magazine, Stephen got to know Susan Williams-Ellis and her husband Euan. The Liverpool Sailors' Home was the source of some of the architectural features used in Portmeirion village by its creator Sir Clough Williams-Ellis, father to Susan.
In 1995 Susan gave Stephen a copy of 'The Story of Portmeirion Pottery' by Victoria Stanton and Euan Cooper-Willis. This tiny volume inspired Stephen to expand his interest in the Portmeirion village, including research into the history of Portmeirion Pottery and the designs of Susan Williams-Ellis.
Stephen recognised that one of the images in the Stanton/Cooper-Willis book shows a white plate with a black printed design, which actually appears in a scene from The Prisoner television series. He soon realised that the pottery designs, later identified as the Penny Plain inspired 'Pantomime Characters' and 'Favorite Horsemen', appear throughout the series. Stephen and Janet decided they would love to have examples of this mysterious black and white design to add to their Portmeirion collection. Touring the country in their 1968 Mini Moke, the couple almost immediately found a plate in an antique shop in Caernarfon, an example of the design Penny Plain 'Pantomime Characters', not realising just how scarce the design was. It wasn't until 2007, over twenty years later, that Stephen and Janet finally completed their collection with the last pieces to create the full set of the elusive 'Pantomime Characters' and 'Favorite Horsemen' coffee sets.
During a timescale of over 20 years and thousands of miles travelled, (often searching the country for a single design), they discovered many Portmeirion Pottery designs that were not even mentioned in the Stanton/Cooper-Willis book. Stephen started publishing his discoveries in his 'Portmeiriana' Newsletter, which he sent out to a growing band of Portmeirion collectors. It was during their travels in London in the mid 1990's that Stephen first met ceramic expert Steven Jenkins. Coincidentally, they found they had a complimentary interest in Portmeirion Pottery and the work of Susan Williams-Ellis. Stephen, with his knowledge of Portmeirion Village and Steven Jenkins, a published author with an in-depth knowledge of 20th Century Design and ceramics manufacture, were a brilliant match to create a book about a subject they were both passionate about. Their idea was approved by publisher Richard Dennis in 1999 and they began their collaboration on the definitive reference work 'Portmeirion Pottery' which was published in 2000.
As well as co-authoring the Portmeirion Pottery book with Steven Jenkins, Stephen McKay has made many appearances on programmes such as 'The Collectors' Lot', 'The Antiques Roadshow' and 'The Antiques Investigators'. This has made Stephen McKay the face of Portmeirion Pottery Collecting for many years. Since his first tentative purchases in the early 1990's, Stephen has acquired an enormous personal collection of very rare and interesting items, including examples of all Susan Williams-Ellis's designs for Gray's Pottery, Portmeirion and Poole. Often having acquired 'doubles' of many rare items, Stephen has decided to make some of these most desirable items available to you to now own.
Here at Purely Portmeirion, we are thrilled that Stephen has chosen us to have exclusive access to his amazing collection, which is no doubt an almost complete history of Portmeirion in physical form, and share it with you here on our specialist website. As fellow collectors and enthusiasts, we truly know the significance of this special collection and the rare chance we are creating with this collaboration, making so many rare and beautiful pieces available for you to purchase and add to your collection.
Every piece of Stephen's collection comes with a Certificate of Authenticity,
specific for that item.